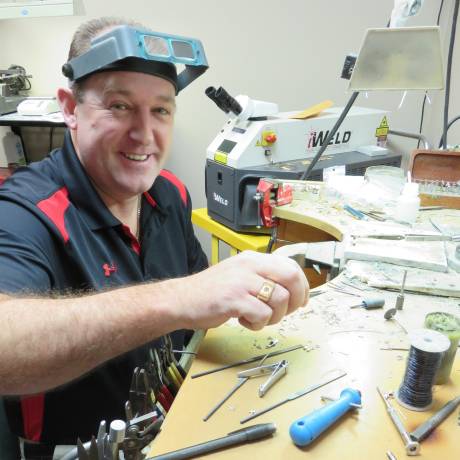 We provide a full-service, on-site repair shop, offering competitive prices on all jewellery repairs. We do ring sizings, chain-work, claw-work, stone setting and more, including complete refurbishment.
All work is done on site by owner and Jeweller Melvin Coombs. He has twenty-five years experience in the jewellery trade, having worked in various stores throughout St.John's on his path to entrepreneurship. He is a full-service jeweller, proficient in all repairs, in addition to his specialization in custom work.
We also use a sophisticated laser welder for our repairs, enabling more intricate work, and cleaner results.
Other Services
Rhodium Plating
Most white gold rings come with a factory rhodium finish, but over time that plating can become dull. At the Goldsmith, we can re-rhodium your rings on site, so you can have your rings back in just a few days.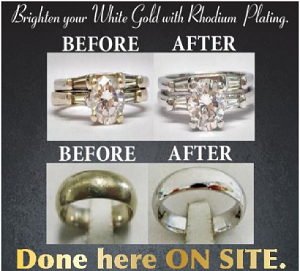 Eye Glass Repair
We can repair breaks on most metal frames here on site at The Goldsmith. We use white gold wire in our laser welder to produce professional results.

Watch Batteries
We can replace the batteries in most watches. Often, it can be done while you wait. We can also remove links from watch straps.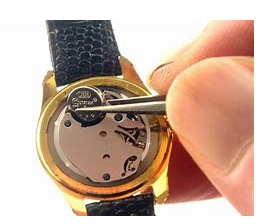 Engraving
At The Goldsmith, we can engrave inside your rings to mark your special occasion. We can also engrave on signet rings, medic bracelets, pendants, and more.